Pasteurization is a thermal effect and is necessary and decisive for the quality of milk and consequently dairy products, their longevity and the preservation of nutrients. The basic control of germs requires equipment (Kettles or plate pasteurizations) that meet the standards of hygiene and food safety.
The range of Inox Steel Technical kettles in terms of heating medium, construction method and capacities - capacities, is huge.
There are kettles for liquid - viscous products, electric, with mantle, with flame or even with built-in burner (oil or gas).
The quality of construction and the correct operation of our kettles, is reflected on the one hand in the final result of the product, and on the other hand in the energy saving, due to the non-loss of temperature and the minimization of pasteurization time, which result in low operating costs and high efficiency .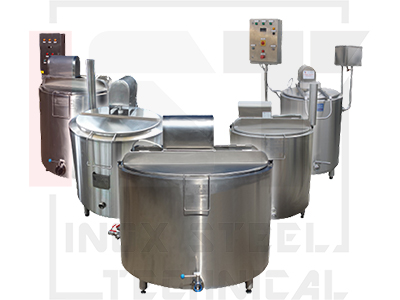 ---
Products